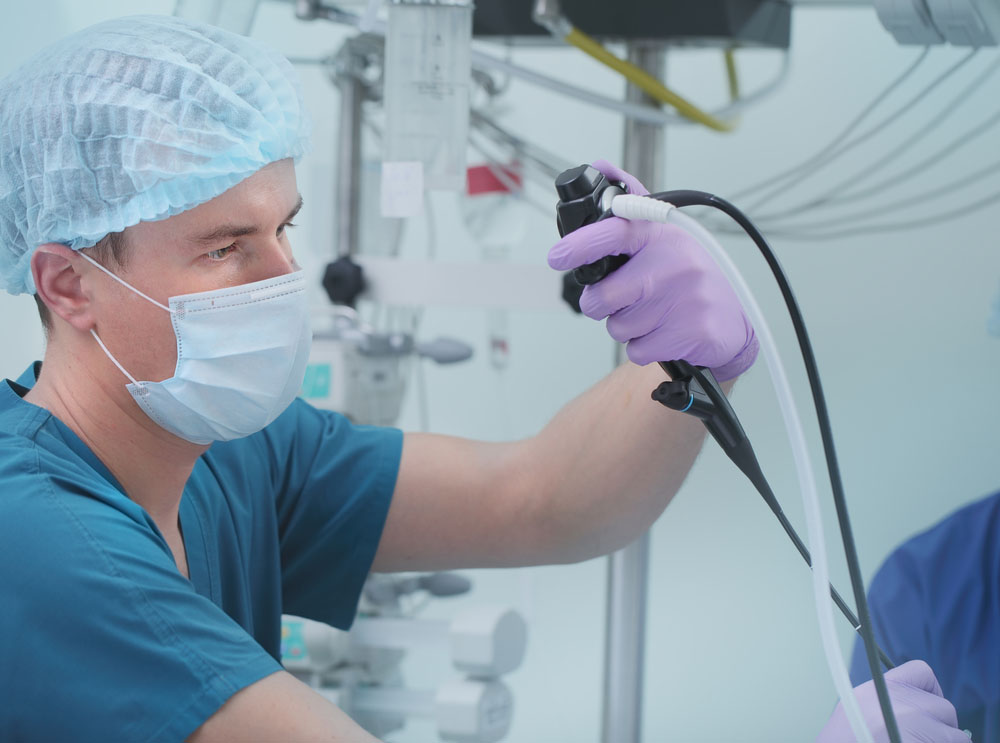 All the activities and tests a laboratory does are just as important as each other. These activities are usually dependent on equipment which vary from each other. One such important laboratory activity is endoscopy.
u00a0
This crucial procedure involves the use of an endoscope to examine the inner parts of a body organ. Like every other equipment, however, this endoscope and other equipment used in endoscopy could develop faults, faults that could require either a replacement or repair. The sensitive nature of this equipment means that one cannot just trust the replacement and/or repair of these to anyone. Instead, professionals are needed.
u00a0
One such leading professional in the world of endoscopy equipment sales and endoscope repair is MD Endoscopy. Now, down to the main point, why should you make sure you go with the right endoscopy company?
u00a0
Buy refurbished endoscopy equipment
u00a0
A good endoscopy professional should at the forefront of the sale of pre-owned endoscopy equipment. Instead of just being acquired and resold, these types of equipment have been checked for faults, repaired when needed and restored to optimum condition.
u00a0
Having one of the largest stores of refurbished endoscopes and endoscopy equipment, some of the endoscopes these professionals have in store are bronchoscopes, colonoscopies, cystoscopes, duodenoscopes, gastroscopes, and ureteroscopies all of which are named according to the organ to which they are specific.
u00a0
Expert services
u00a0
If you are going to need external help, it is good to be sourcing for the help of experts, who not only know what they are doing but who are also leading professionals in their field. M.D endoscope is one professional in this field of endoscopy equipment sales and endoscope repair.
u00a0
M.D Endoscopy offers particular endoscopy equipment repair services for equipment produced by Olympus, Pentax, and Fujinon. Whether these are large-diameter gastrointestinal (GI) endoscopes such as Colonoscopes, Duodenoscpes, and Gastroscopes or they are small diameter endoscopes like Bronchoscopes, Cystoscopes or Ureteroscopes, M.D Endoscopy got them covered.
u00a0
Experience
u00a0
In a lot of fields, some have been present for a while and new entrants. The difference between these is usually the experiences the former have garnered while on the job, that the latter is yet to.
u00a0
M.D Endoscopy has over 27 years of experience in the field of endoscopy equipment sales and endoscope repair. Over this time, the team of professionals has worked with different equipment, each with its peculiarity and requirement. The amount of knowledge amassed over this time has set M.D Endoscopy ahead of competitors.
u00a0
Despite this timeframe, rather than being complacent and being stuck in the old ways of carrying out processes, all members of staff at M.D Endoscopy are aware of changes going on the field of science and technology and are learning about it. This knowledge is then being used to deliver the best value to customers.
u00a0
Warranty
u00a0
When people are buying items, one of the things they look out for is warranty cover. M.D Endoscopy prides itself as being the only company in the industry that offers customers a 24 months warranty cover for all pre-owned endoscopes and endoscopy equipment purchase.
u00a0
Asides this, customers also have a 12 months warranty that covers for endoscope warranty. This latter warranty which covers endoscopes brought in for repairs is said to be the longest in the industry.
u00a0
These warranty help ensure that M.D Endoscopy continues to give people value for their money; especially if these errors are caused by mechanical faults, not human errors, and these occur within the warranty period.
u00a0
Customer satisfaction
u00a0
Fundamental to the success and growth of every business is consumer satisfaction. If the customer is satisfied, they would not regret entrusting you with their needed repair services; they would leave personal reviews about you, refer you to other people who might need your services and/or come back to your establishment when they need to have similar needs met.
u00a0
Buy
u00a0
That M.D Endoscopy has endoscope and endoscopy equipment for sale shows that these are gotten from somewhere. Asides repairing and selling these, M.D Endoscopy is also involved in the purchase of these.
u00a0
Once they have assessed the state of the item, the extent of damage done and the repairs needed on this, they then assess the acquired information. The careful consideration of this information informs the choice of whether or not to buy these items.
u00a0
Once these are bought, the necessary repairs are carried out on them and they are then sold as refurbished endoscopes and/or endoscopy equipment. This does not go to say that all such equipment sold are refurbished as M.D Endoscopy also purchases new equipment for the benefit of users. The users then consider certain factors like cost and then make a pick between new and refurbished based on the result of these considerations.
u00a0
Whether you have this equipment in a singular, multiple, or large quantities, M.D Endoscopy is ready to buy these. There is an especial preference for Fujinon, Olympus, and Pentax endoscopes and used endoscopy equipment, as the team of experts in M.D Endocscopy is highly versed in terms of working on these.
u00a0
Free Quote
u00a0
To introduce potential customers to the business, to tell them about the different items available, and to present to them the prices of each item, are reasons why a quotation is used. M.D Endoscopy is one such company, that not only sends quotes, but these quotes are also free.
u00a0
Requesting to receive these quotes has also been simplified as one can easily fill in their details into the available section of the website. This section has been placed front and center on the website and has an engaging yet encouraging call to action.
u00a0
M.D Endoscopy is particular about turning website visitors into customers, or at least into leads, that will eventually become customers.
u00a0
To Wrap It Up
u00a0
Having a business transaction with a vendor does not have to be characterized by regrets and failure to meet up with said standards. With M.D Endoscopy, one needs not to worry as these are leading professionals in the field, who are trying to ensure they professionally serve professionals.