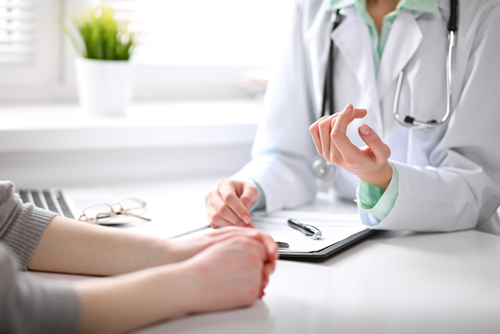 The Importance of Properly Caring for Your Patients
Doctors take an oath to care for their patients to the best of their abilities. Over the course of their career, they become comfortable in their abilities but that does not mean they should become relaxed in their care for their patients.
It is vital to the health of your patients that doctors take the proper precautions to ensure their patients are treated with the best care. Otherwise, the patient suffers and so does the doctor were the patient to sue for malpractice.
Avoiding a suit is simple when the right procedures are put into place.
Communication is Key
Being open and honest is the best approach to any visit or consultation. Doctors must listen to the patient and be clear when providing answers and instructions and provide realistic expectation. Always address complaints and document every visit. Physicians who provide explanations are more likely to have a malpractice suit thrown out.
Stay Up-To-Date on Standards
The medical field is constantly changing and it is important that a physician keeps up with them. It can be as simple as changes in disease management and complicated as new surgical procedures. Clinics and hospitals must also take on the responsibility to keep their doctors updated on all current procedures.
Update and Fix Equipment
Working with outdated and broken equipment can lead to complications during a visit or surgery. Which can lead to a malpractice suit of the patient is harmed during the procedure. All outdated equipment should be updated and broken equipment should be disposed of or fixed.
Set Procedures and Policies
A set of policies and procedures should be put into place for all physicians and hospital personnel. They are important to keep everyone on the same page and avoid accidents due to miscommunication. A committee that includes physicians should review them on an annual basis to amend if necessary.
Endoscopy Equipment
At M.D. Endoscopy we provide endoscopy equipment to replace your outdated ones. We also offer repair services to ensure that the equipment is safe to use. For more information about our equipment or services, please visit our site.